»
AIP installation service
AIP Air Compressors - installation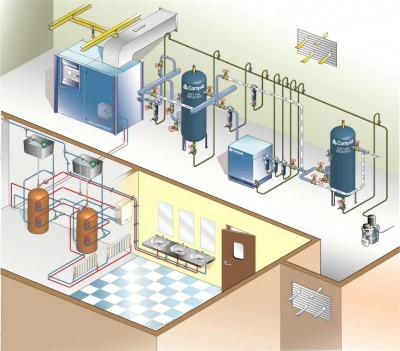 AIP can supply all your pipework design and installation needs, whether you are simply adding a new air compressor to your existing inventory, or completely restructuring your compressed air distribution system.
Our fully qualified engineers are trained and experienced in carrying out all aspects of pipework installation, our sphere of expertise includes all materials used in conventional installations.
In addition as authorised distributor and installer for Teseo, we are able to supply, design and install the latest innovative aluminium energy efficient modular pipework systems.
As you would expect, all work is carried out in accordance with BCAS codes of practice and conforms with all current legislation.
For more information please get in touch.